About Us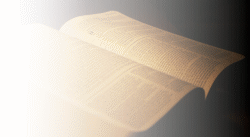 CBMC is a network of ministry teams devoted to the process of presenting every man complete in Christ targeted at the Business
and Professional Community.
Who are we?
We're a group of people in the marketplace living out our faith in authentic relationships.
Discipleship
Being a disciple of Christ means believing and acting on what the Bible says about God, work, and life, and then sharing that truth with others in a life-on-life relationship. Jesus calls all Christians to do this in Matthew 28:18-20. It's called The Great Commission.
We all have struggles
Our members have a heart for helping others with their struggles. Remember, Christ didn't come to save the "found" and the "perfect." He tells all who are weary and downtrodden to "Come to me." If you're weighed down by junk in your life, there is a person nearby who would consider it an honour to draw alongside you to point the way to Christ.
Are you a Candidate?
We welcome every business person no matter what your background is or how much you know. We're more interested in how much passion you possess for learning.
---